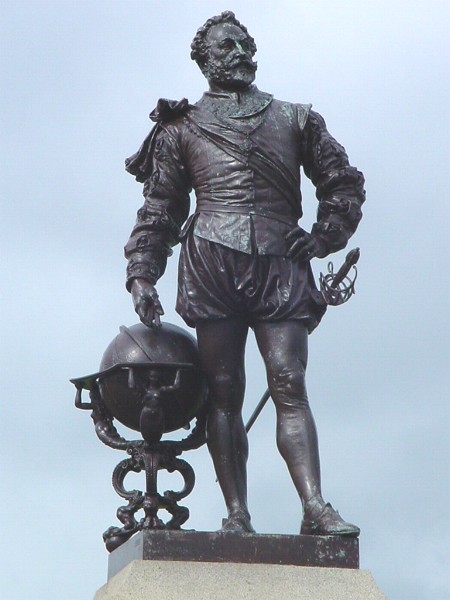 Readings for Sunday 28 October Proper 24 of Year C the 22nd Sunday after Pentecost. Joel 2:23-32 and Psalm 65 [or[Sirach 35:12-17 or Jeremiah 14:7-10, 19-22] ]and Psalm 84:1-7
2 Timothy 4:6-8, 16-18 Luke 18:9-14
One of the great delights of being an Anglican is the permission we have to be different!
This may seem strange to those who are not of this stock, but is probably fairly familiar to the modern person. We treasure the right to be different and to have our say.

The gospel story this week tells of two men who are worshipping and praying at the same time.
Though they are engaged in the same activity, the story highlights that they are coming at it from radically different standpoints.
One is well-schooled in the language and practice of prayer and stands boldly and, I suspect, thankfully, in the presence of God giving thanks for all that he has been able to receive at God's hand.
This is not usually the way that we view this man..who we generically and almost always disparagingly refer to as The Pharisee.....we are inclined to say that this man is pompous, and a poor representative of what true faith is supposed to be. And he is. Well we all are.

But he is, unfortunately, a typical product of the faith machine...he is rather like you and me
He has, no doubt, struggled for many years to make his faith work and to get it right. he then is able to stand up and say....I know something about what it means to be a person of faith and he slides into

'God, I thank you that I am not like other people: thieves, rogues, adulterers, or even like this tax collector. I fast twice a week; I give a tenth of all my income.'
humility, about not being judgmental, about recognising the need for dependence on God, even about being cautious in self-assessment, and even more cautious in ascribing motives to other people.
He has not understood
about learning gently from others


We get this because it is contrasted with the desperation of a man in real trouble. And we see in the heartfelt prayer something authentic, that is lacking in the prayer of the Pharisee. His fault is not so much that he is harsh, but that he is blind.
This is what is called in literature
a cautionary tale
designed to warn us about what might happen to us if we are not careful.
We can become well-pleased with our own efforts.
In our affluence and ease, We can be blind to the pain in others life caused by poverty and abuse.
In our comfortability we mistake an easy life for God's blessing and sink into apathy and mediocrity.

How do we heed this in our life today?
How do we heed this as church?

THIS WEEK

Try to identify a situation where we are tempted to be judgmental, and ask how it also invites us to view things differently
Where have we sunk into apathy and self righteousness, and miustaken this for faithfulness and blessing?
Where is God inviting us to change and to be more compassionate?

Disturb us gracious God when we are too well pleased with ourselves, when our dreams have come true because we have dreamed too little, when we arrived safely because we sailed too close to the shore.

Disturb us, gracious God, when with the abundance of things we possess we have lost our thirst for the waters of life; having fallen in love with life, we have ceased to dream of eternity and in our efforts to build a new earth, we have allowed our vision of the new heaven to dim.

Disturb us, gracious God, to dare more boldly, to venture on wider seas where storms will show your mastery; where losing sight of land, we shall find the stars. We ask you to push back the horizons of our hopes; and to push into the future in strength, courage, hope, and love. Attributed to Sir Francis Drake, 1577

YOU TUBE PRESENTATION